A must have for anyone serious about sexual pleasure, the Tenga Flip Zero will bring you toe-curling sensation over and over.
Made from premium materials, the internal deisgn consists of many different ridges, domes, and textures that stimulate in different ways as you insert yourself.
Lube up and insert yourself for mind-blowing sensations!
Easy-to-clean, flip open design allows for fast and thorough cleaning.
Pressure pad allows you to control the intensity of suction.
Stronger suction and more intricate design than the Flip Zero White.
Unique internal design offers smooth insertion with strong stimulation.
Easy-to-clean design, opens like a book to allow full access to thoroughly clean.
Included drying stand and case.
Aesthetically pleasing design.
Size (D × W × H inches): 2.68 × 3.35 × 6.90
Insertion Length (inches): 6.30
Insertion Width (inches): 2.00
Weight (lbs): 1.03
Other Specs: Reusable, Sample Lotion Included
Materials: Case & Slide Cap: PC
Internal Sleeve: Thermoplastic Elastomer (TPE)
Pressure Pad & Transport Anchor Ring: Silicone
100% Satisfaction Guarenteed
Discreet Billing and Shipping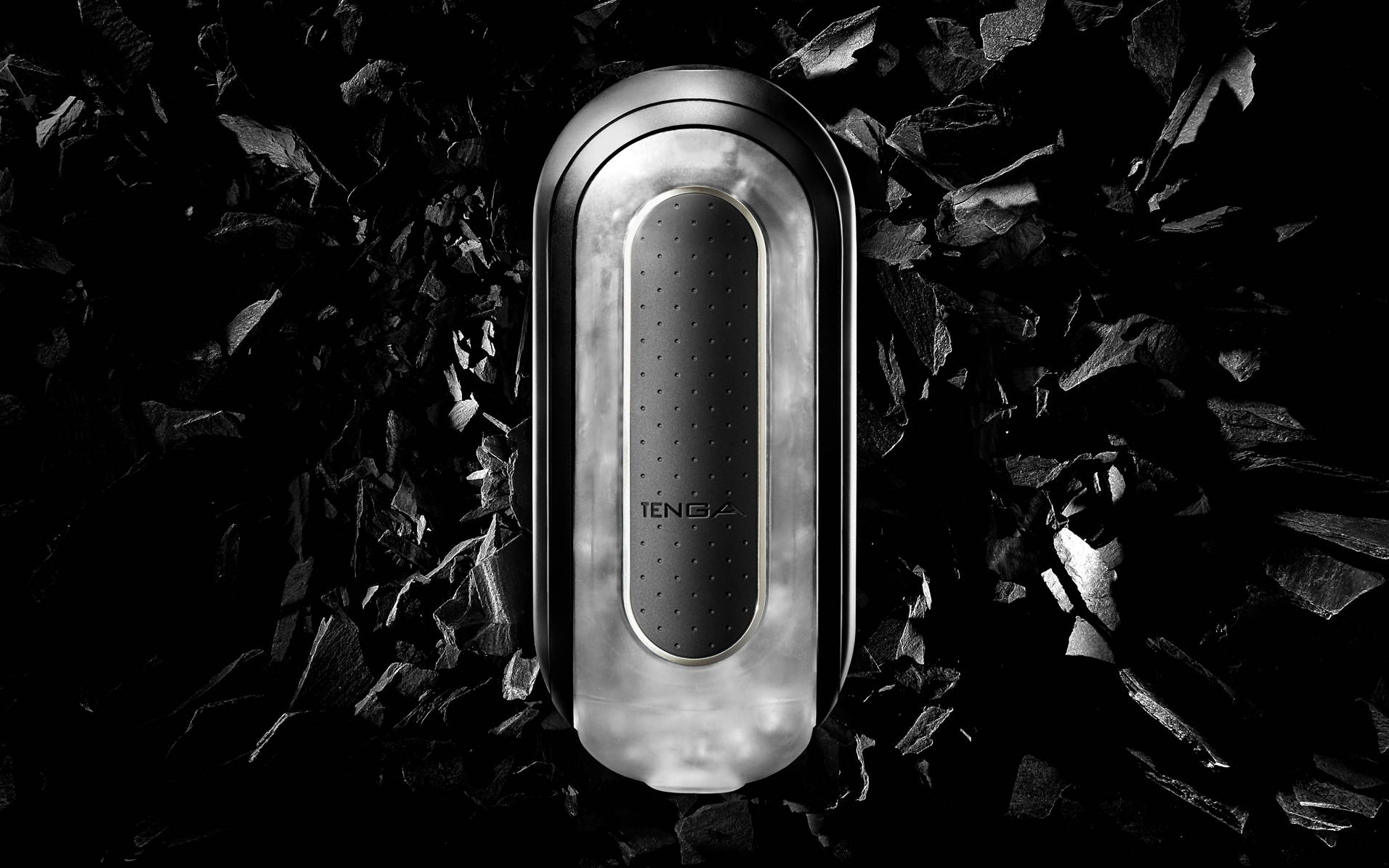 Stronger suction.
stronger sensations.
Dive into a world of pleasure with the Tenga Flip Zero.
Powerful sensations & beautiful design
With a new and improved design, the Flip Zero Black is a clear leader in the world of self pleasure.
Smooth and slippery inside creates wonderful sensations as you insert yourself.
Manual pressure control allows you to manipulate the intensity of the suction.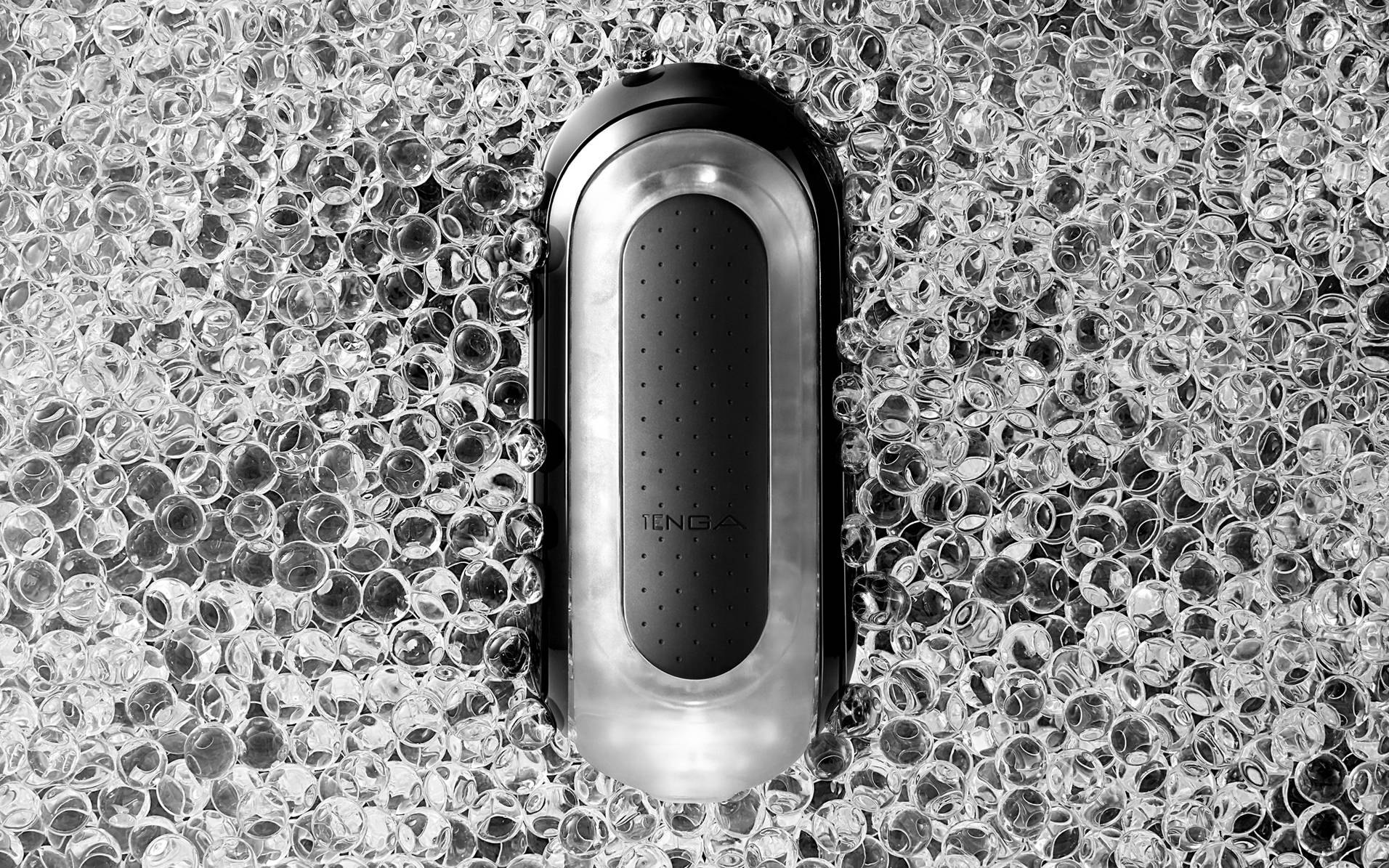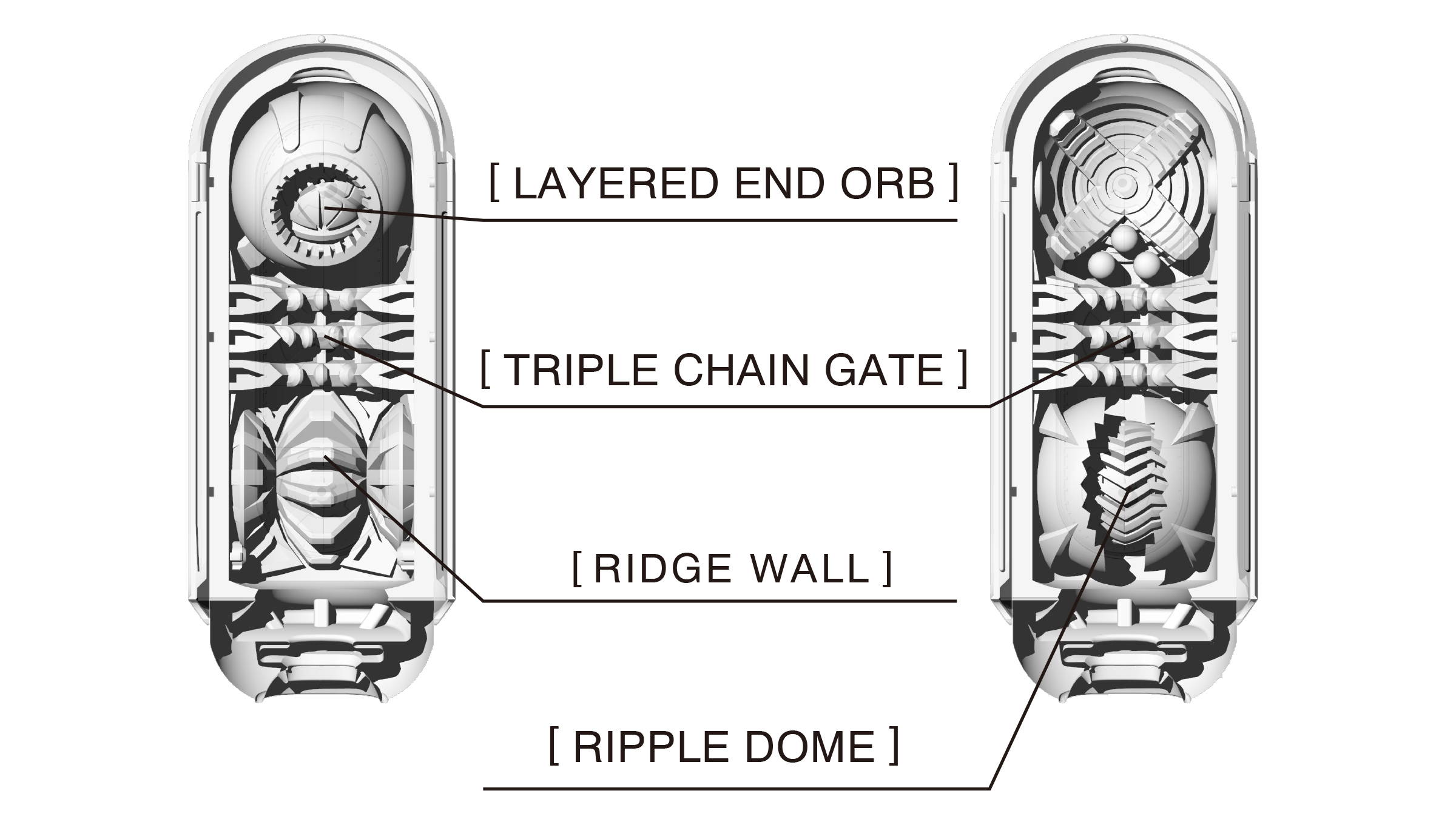 Intricate internal design

Every part of the Flip Zero is designed to give you the greatest feeling possible. As soon as you enter, you will feel different textures that change as you stroke, twist or squeeze.
If a suction feeling is what you want, simply squeeze the pressure pad to manipulate the intensity of suction.
With countless different ways to use, pleasure time is never boring.
The Tenga Flip Zero opens and closes like a book. This allows for easy application of lube and easy clean-up.
After cleaing, the included stand and side arms comfortably hold the Flip Zero in place while it is drying.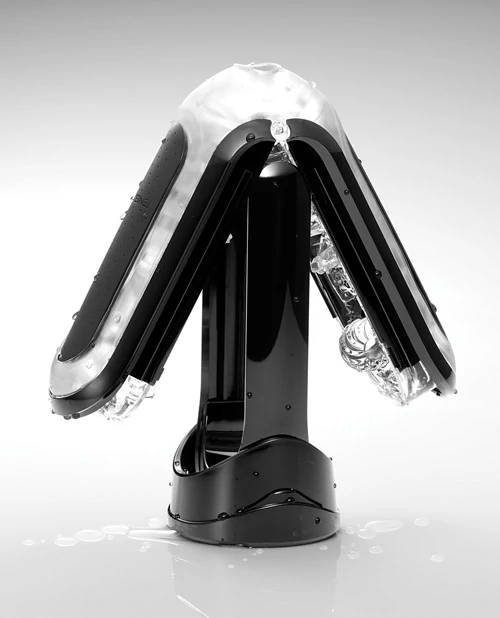 Frequently Asked Questions.
What should I use for lubrication while using the Flip Zero?
Included in the packaging are two sample pouches of Tenga Hole Lotion (Real). We reccomend using Tenga Hole Lotion for further uses.
Is the Flip Zero Reusable?
Yes, the Flip Zero is reusable. With proper care and cleaning, the Flip Zero will give you pleasure time after time.
What is included when purchasing the Flip Zero?
The Flip Zero includes the box, user manual, drying stand, and two sample pouches of Tenga Hole Lotion (Real).
How do I wash the Flip Zero after use?
Washing Instructions
1) Remove the Slide Arms and flip the item open.
2) Wash under running lukewarm water.
3) Place on the Slide Arms to air dry.
4) Once completely dry, close and replace Slide Arms for storage.
■ Wash with cold or tepid water.
■ Use only neutral or mild soap. Soaps high in acid or alkaline content may damage product material.
■ Do NOT wash with alcohol or other cleaners.
■ Please ensure the Flip Zero is completely clean and dry before storing to help avoid mold and other build-up.